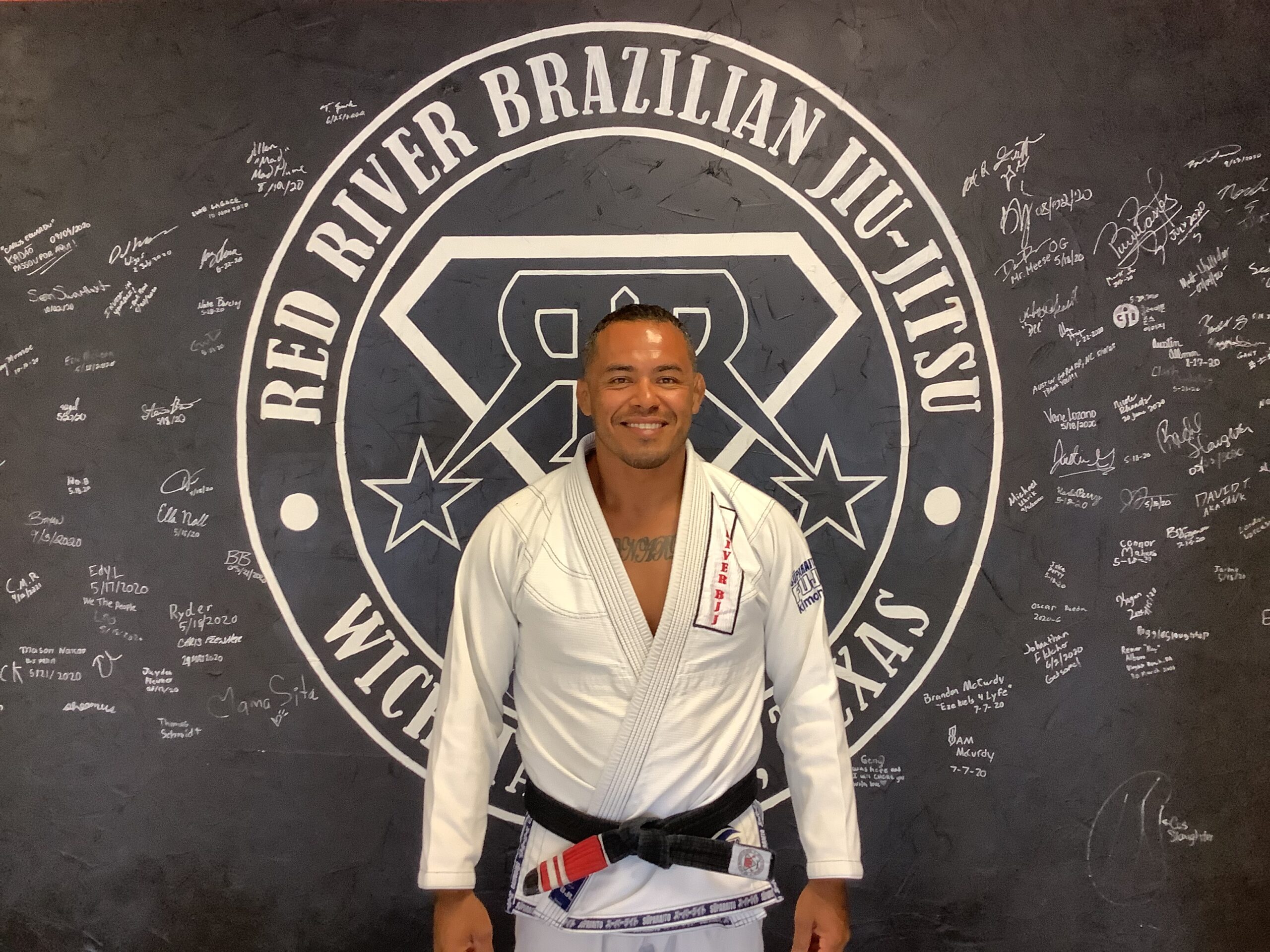 Professor Ben Lozano is a Brazilian Jiu-Jitsu 2nd degree Black Belt and an Air Force veteran (retired 2017). He began training Brazilian Jiu-Jitsu in 2005 while assigned at Elmendorf, AFB in Alaska. He began teaching jiu-jitsu to an Army Special Forces team while deployed to Bagram Air Base, Afghanistan and since then, he realized how much Jiu-Jitsu can help people in all walks of life. Brazilian Jiu-jitsu teaches everyone respect, discipline, humility, and confidence among many other things. In 2011, Ben and his wife Coach Vanessa opened Red River BJJ in Wichita Falls, TX due to the lack of Brazilian Jiu-jitsu schools within the community. Professor Ben has competed in various prestigious tournaments, but his greatest accomplishment is being able to share his knowledge with his family, friends, veterans, and the local community.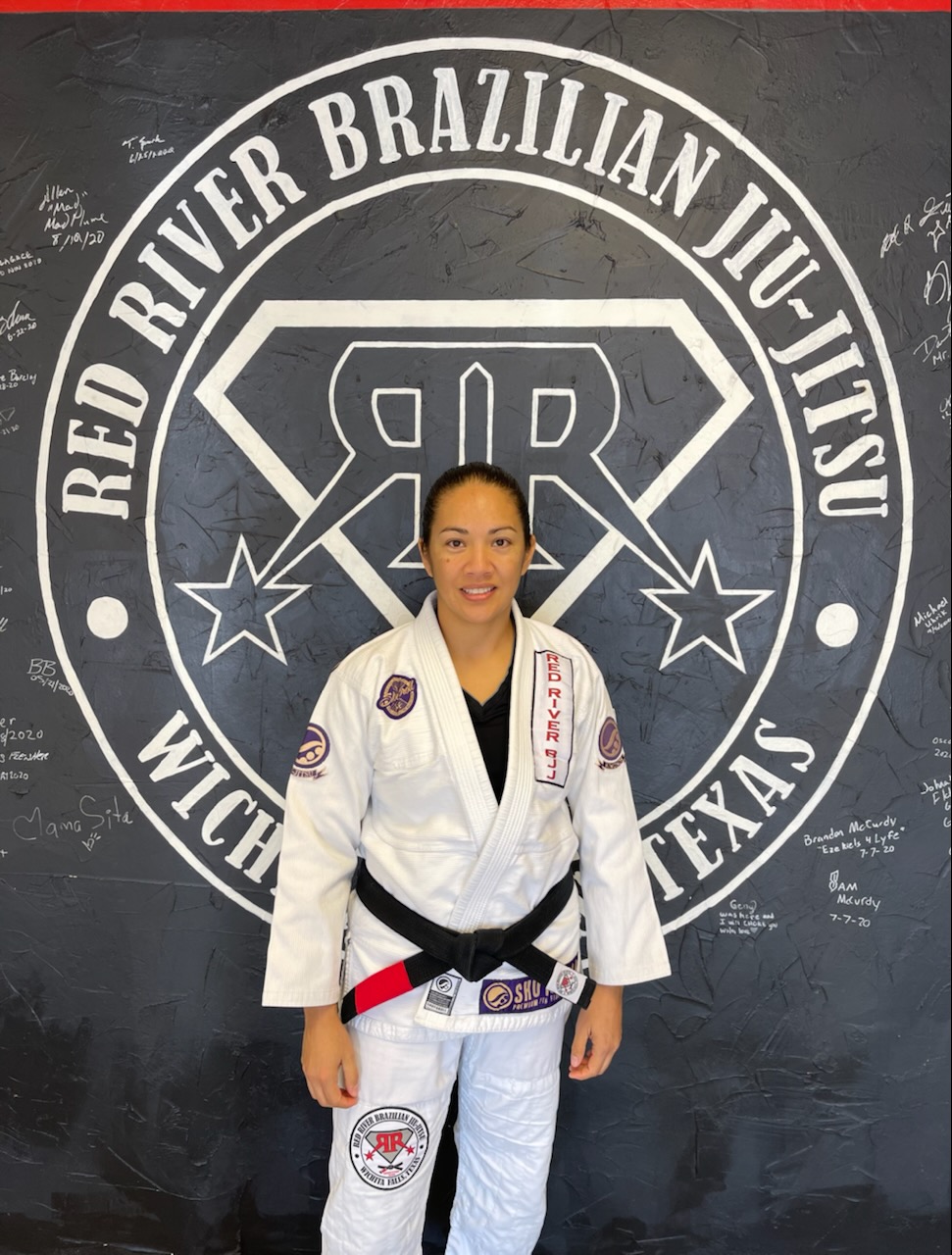 Professor Vanessa began her martial arts career at an early age. She started with WahLum Kung Fu taught under Sifu Juan Jurado in her hometown of Brownsville, TX. After a couple of years, she joined Sifu Roberto Gonzalez to study Shao Lin Kung Fu. She has also practiced various Karate and Taekwondo styles before joining the US Air Force in 1997. Her career in the Air Force and raising a family kept her from further pursuing her martial arts endevours until her and her husband (Professor Ben) decided to open up Red River Brazilian Jiu-Jitsu in 2010. She was given a short notice deployment to Afghanistan with a report date of 3 January 2010, two month before the opening of the school. Professor Ben decided to open the school anyway and celebrate the grand opening upon her return in September. During this deployment, Vanessa wanted to learn more about jiu-jitsu, so she joined a few Army Combatives classes (the closest to jiu-jitsu she could get at her deployment site). She has been training ever since, and on 11 September 2021, during the Red River Brazilian Jiu-Jitsu 10 year anniversary celebration, she was awarded her black belt. Professor Vanessa is officially the first and only female Brazilian Jiu-jitsu black belt in Wichita Falls, TX! She is the head instructor for the Women's Only classes and LilFu Fighter's classes (4-6 yr old).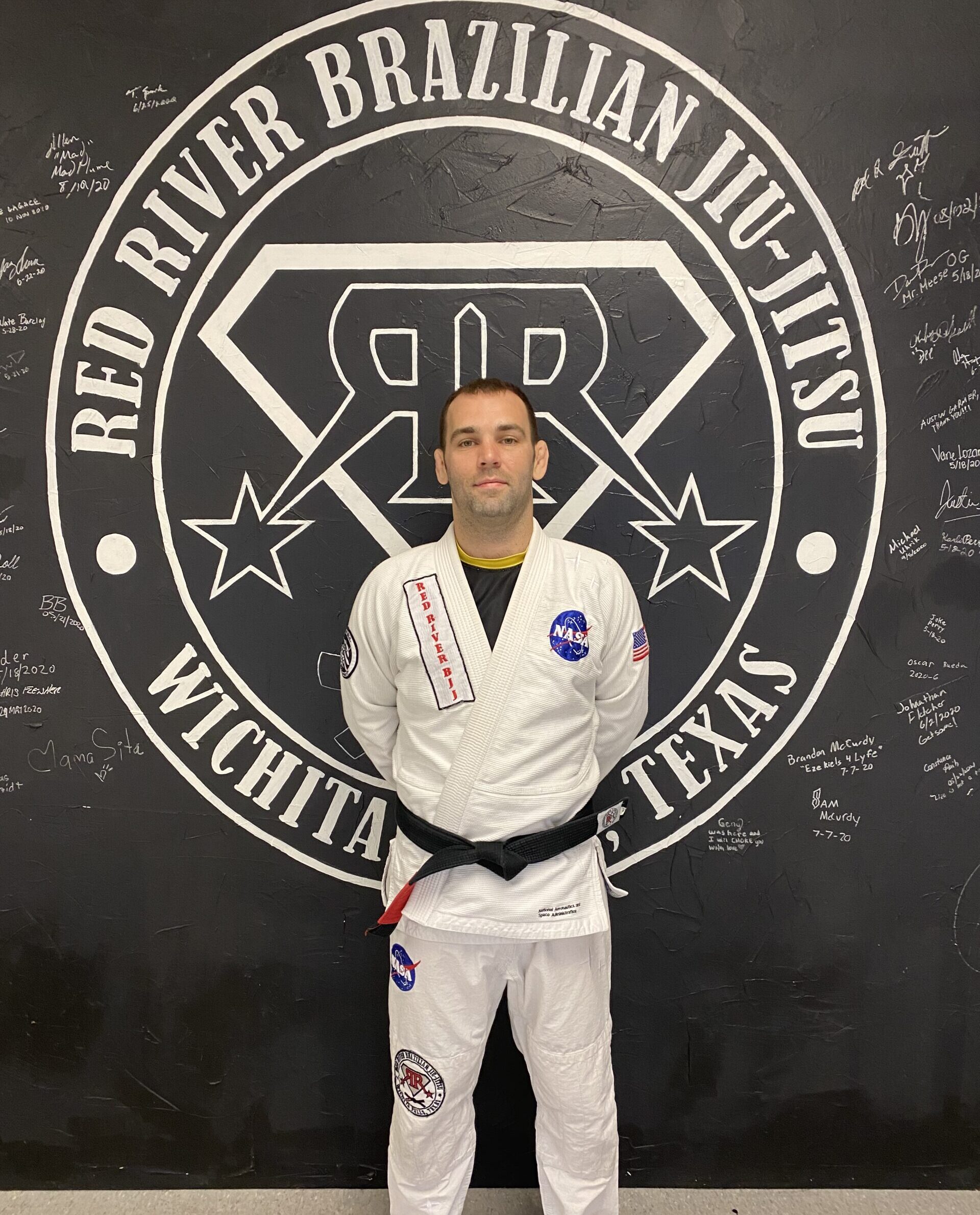 Coach Justin was first introduced to Brazilian Jiu Jitsu in late 2008. This sparked his passion which began the journey into martial arts and combat sports as a whole. The early part of his journey was nomadic, studying and training across the country at many different gyms in various styles. After receiving his blue belt in the art of Brazilian Jiu Jitsu by Professor Jeff Cope of Ground Control BJJ in 2015, he decided to set his focus on the art. He has since made himself a home and received his purple and brown belts here at Red River BJJ under the guidance and leadership of Professor Ben Lozano.
"The greatest thing about becoming skilled at violence, is that it teaches you to be even better at peace." -Coach Justin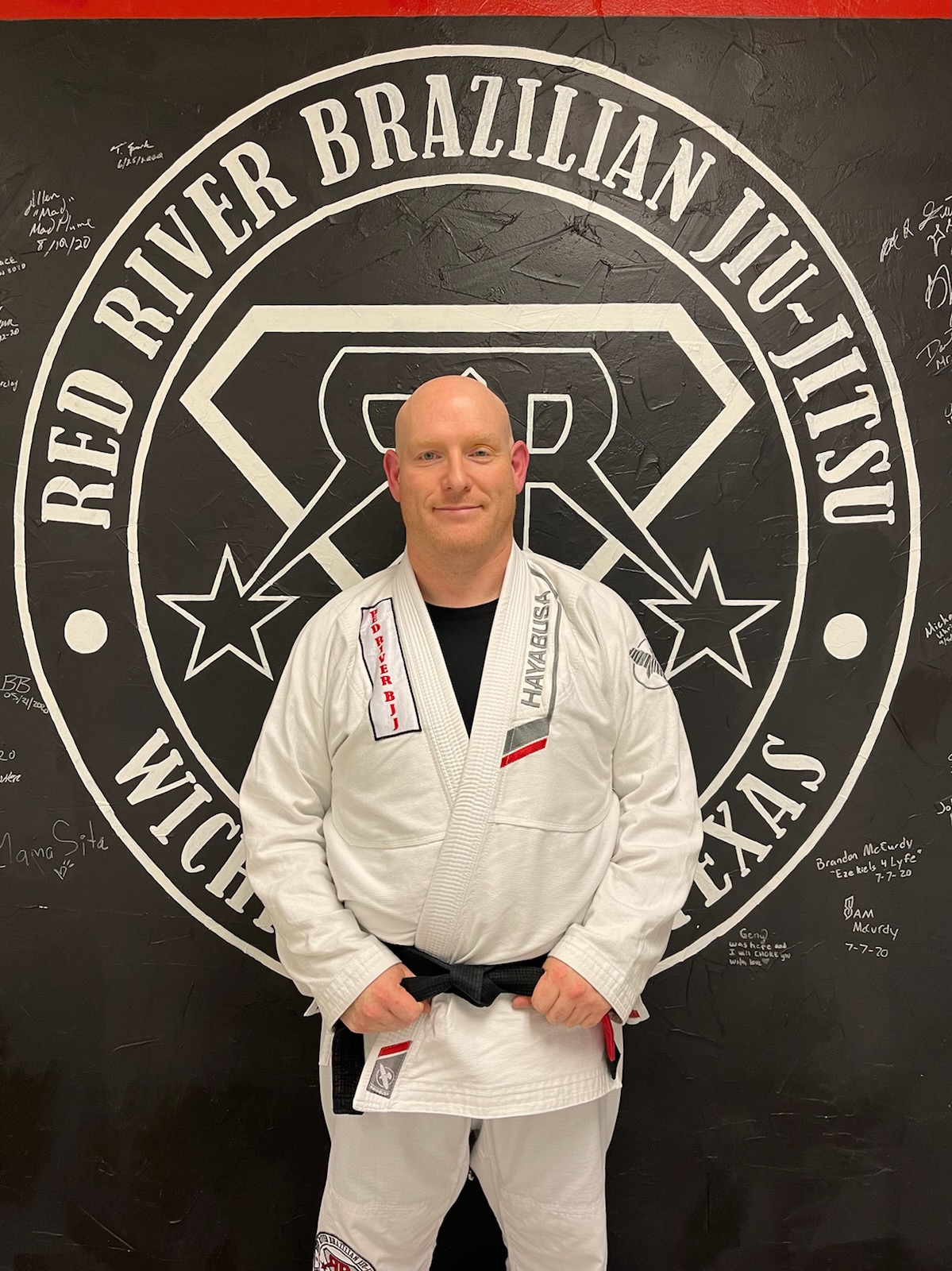 Coach Aaron started his martial arts training with Judo in 2006 and was awarded his Judo black belt in 2013. He began training Jiu-Jitsu in 2011 and continued training both until 2017 when he switched to Jiu-Jitsu full time. He was awarded his Jiu-Jitsu brown belt in 2019.
Coach Aaron "loves that Jiu-Jitsu gives us the chance to combine techniques from many different martial arts to become versatile and effective grapplers."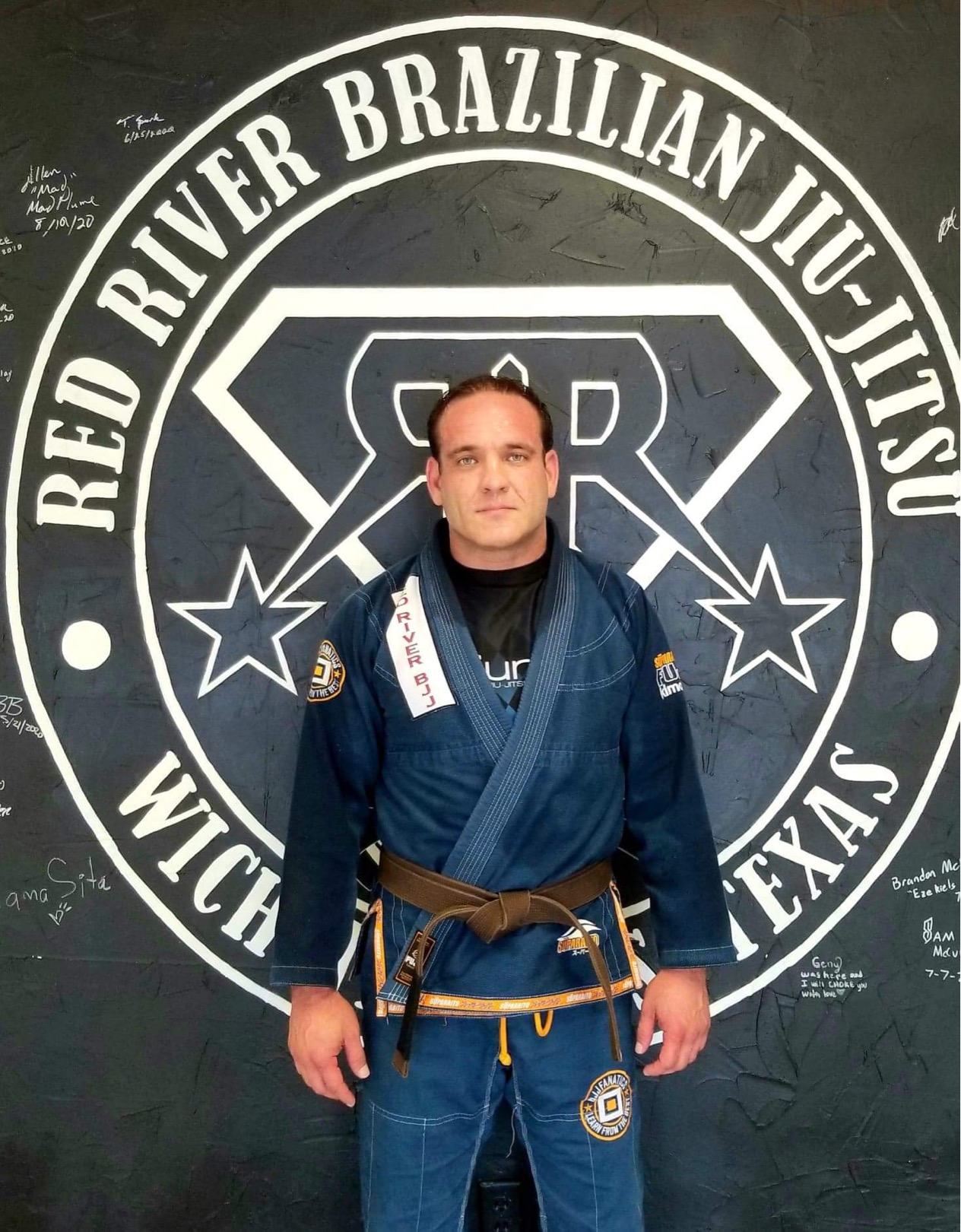 Coach Gant is a Red River brown belt that teaches the Early Bird class, judo classes, seminars, and private lessons. His 28 years of martial arts experience includes numerous titles in full contact fighting, kickboxing, judo, jiu-jitsu, and submission wrestling. He holds second degree black belts in judo and Japanese jujitsu.
He holds multiple advanced coaching certifications and has designed, published, and presented coaching courses, school and team curricula, and individualized competition plans. He has developed several national judo medalists and has helped produce some of the best soccer teams in the country. He is obsessed with understanding and teaching jiu-jitsu and is constantly analyzing and refining his teaching methods to ensure his students progress as rapidly as possible. He is the instructor for the Early Bird Classes and regularly shares his Judo knowledge with the students.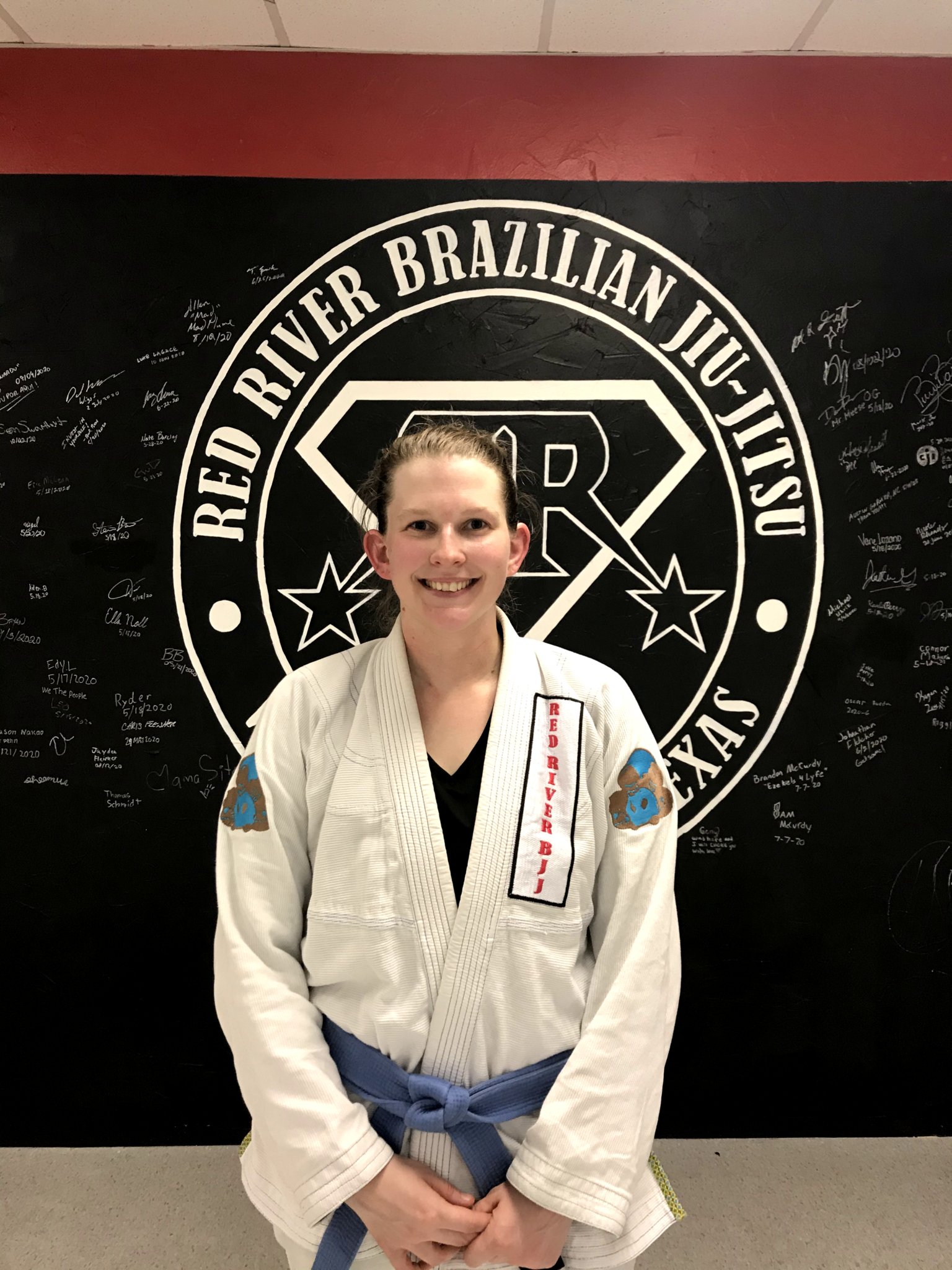 Coach Rachel started training BJJ in August 2018 after bringing her oldest son to practice for almost a year. After she gave birth to her youngest and was cleared by her doctor, she started training in the Women's Only classes. Coach Rachel is now a blue belt in the art and is the assistant coach for the Lil'Fu Fighters and Women's Only classes.
"My favorite thing about coaching is helping the kids learn new moves. When they get the move down, the excitement and happiness on their faces are the best. My favorite thing in general about BJJ is how it makes me feel. Training BJJ has taught me how to use my body to protect myself, its amazing the things your body can do if you apply it in the correct way. Before I started training I never would have thought I could control someone bigger than me, much less get them off of me using just myself. Being able to do this makes me feel confident and strong. I have no prior martial arts experience, but I did competition dance for 8 years which I think translates well to moving in BJJ and has made me very flexible." -Coach Rachel